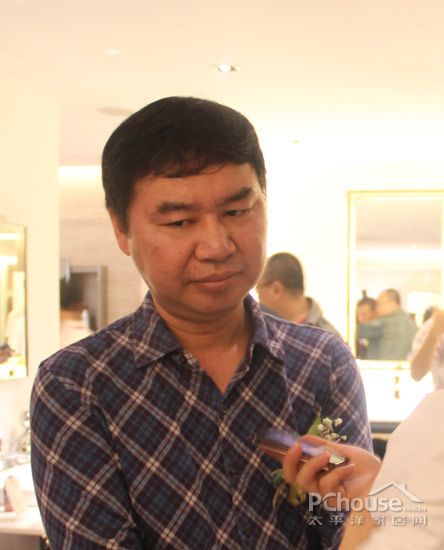 Pin Wei Sanitary Ware Pang Bin

During the exhibition, the reporter visited the exhibition site and found that compared with the previous Taobao Fair, the current Ceramic Expo was slightly deserted. On the one hand, it may be because of the heavy rain on the opening day, which hindered the travel plans of some people; on the other hand, it was mainly because of the market economy. The reporter found that the booth of Pinwei Sanitary Ware is very popular, which is in stark contrast with the booths of some of the scenes.

Xianghe Furniture City official website recommended search reading: ceramic bathroom Xianghe furniture

According to reports, Pinwei Sanitary Ware borrowed the miracle of the Taobao Conference and entered the Chinese Ceramics City against the trend. The image experience pavilion of Pingwei Sanitary Ware was officially opened at the opening of the Taobo Fair. At the same time, Pinwei Sanitary Ware launched a brand new white series - Pinzhi. The stainless steel bath cabinet is made of 304 stainless steel plate. The surface of the plate is treated with no fingerprint technology. The surface of the vacuum high temperature plating is used. The cabinet is made of imported German molecular crystal plate. The outstanding advantage of this material is that it can effectively resist dirt and it is not easy to leave dirt in daily use.

Pang Lianbin, chairman of Pingwei Sanitary Ware, told reporters that Pinwei Sanitary Ware has landed in China Ceramics City. He hopes to show the brand image of Pingwei Sanitary Ware to consumers and distributors across the country through the platform of Ceramic City and Taobo. "Our experience in the ceramics city is not focused on new products, but more importantly, it is a model exhibition hall for our image in the country. We are not only displaying products for products, we are to show the rich content of products. "Pang always said.

"Every stainless steel bathroom cabinet is made into a kind of art for appreciation and taste." Pang said that this is the goal pursued by Pingwei Sanitary Ware. It is understood that Pinwei Sanitary Ware is the advocate of China's "Bathroom Material Revolution" and the benchmark enterprise of stainless steel bathroom cabinet industry. With innovative technology and advanced design capabilities, Pinwei Sanitary Ware leads the Chinese stainless steel bath cabinet industry, not only in the bathroom cabinet. The material has been updated - to successfully create a stainless steel bathroom cabinet, and more importantly, to break through the traditional Chinese sanitary ware culture, to integrate the home taste into the bathroom cabinet, to create a new bath cabinet for joy and happiness for millions of users. Experience.

Nowadays, after 14 years of development and growth, "Benway" has become synonymous with Chinese stainless steel bath cabinets. With the platform of Foshan Ceramics City, the grade sanitary ware will march towards the world at a more stable pace and move towards the future.
Tactical Ink Pen,Takeflight Tactical Pen,Combat Pen,Tactical Fountain Pen
Yangjiang Gold Source Industrial Co., Ltd. , https://www.xinbigo.com